Download a key that shows all of the components of the University of Oregon secondary signature system (the Office of International Affairs signatures and elements shown here are for example purposes only). Go to the Logo System section to see how the to use the University of Oregon signature properly. Each link below contains a zipped folder with all of the signatures and elements shown for each school, college or unit listed below.
University of Oregon Horizontal Secondary Wordmarks
These are the primary UO marks (NOTE: the first part of the filename changes to reflect the name of each school, college, or unit).
Conventional signature (signature not used as part of the identity block system)












---
Identity block signature (part of the identity block system)





---
Block signature (stand-alone logos)






---
University of Oregon Stacked Secondary Wordmarks
For use when space or application size doesn't allow for use of the horizontal signature.
Conventional signature (signature not used as part of the identity block system)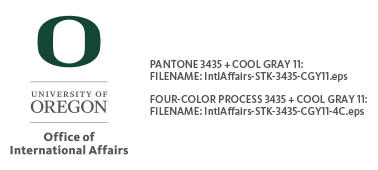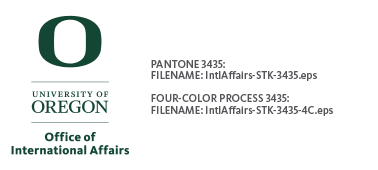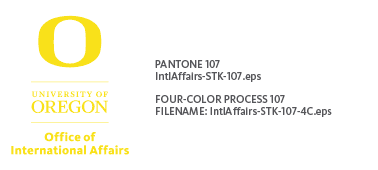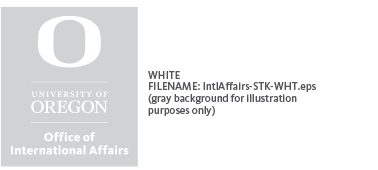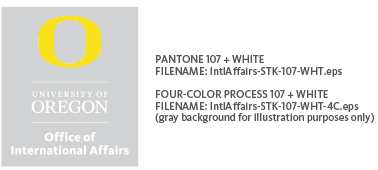 ---
Identity block signature (part of the identity block system)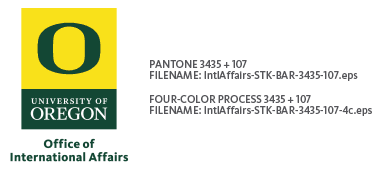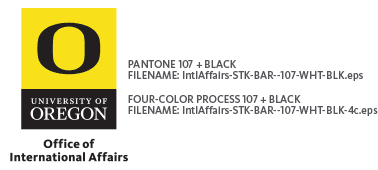 ---
Block signature (stand-alone logos)