If you run into a problem, have questions about how something works, or have questions about functionality that is not covered, email webservices@uoregon.edu to ask for assistance.
---
Captioned photos are photos with a caption below it that can be inserted in the body text.
To create a captioned photo, you will need to click on the template icon and choose the option on the left labeled "Captioned Photo."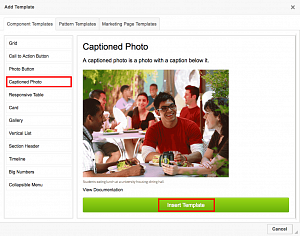 Click the Insert Template button at the bottom right and it will automatically insert a new captioned photo.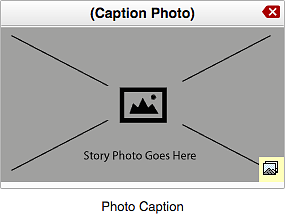 Highlight all of the existing "Photo Caption" text and type in your new caption text.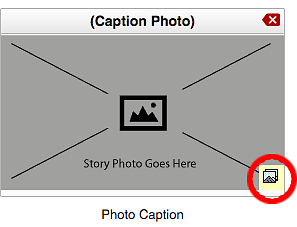 To add your photo, click on the yellow image icon in the bottom right corner of the image. That icon to bring up the media browser popup box that you see when you add new images and will function exactly the same, except you are replacing the existing placeholder image with a new one. Follow the same steps as adding a new image and the old image will be replaced by a new one.
---
To remove the entire captioned photo, click on the Red X button at the upper right corner of the entire captioned photo box and the entire captioned photo will be deleted.