Creating a Robust Foundation
As a leadership team, we are exceedingly grateful to our University Communications team for their contributions and resilience over the last year. Together, we have created a robust foundation for the future and made incredible strides in service to our goals and guiding principles.
We invite you to celebrate the successes of our team in the Milestones and Featured Work sections of this report. Meanwhile, the Sustained Success section provides forward-looking examples of our efforts to continually bring creativity, teamwork, and energy to our work. 
For each of us, reflecting on the past year is a thrill, not because of the considerable work we did as a division, but because of where it is taking us. We are proud to continue our amazing efforts.
Sincerely,
The University Communications Leadership Team
Keith Frazee, PhD, Interim Vice President, Associate Vice President and Chief of Staff
Zack Barnett, Assistant Vice President Digital Strategy and Communications Initiatives
Lauren Miller, Assistant Vice President, Marketing and Brand Strategy
Thuy Tran, PhD, Assistant Vice President, Integrated Communications
Jennifer Winters, Assistant Vice President, Internal and Executive Content Strategy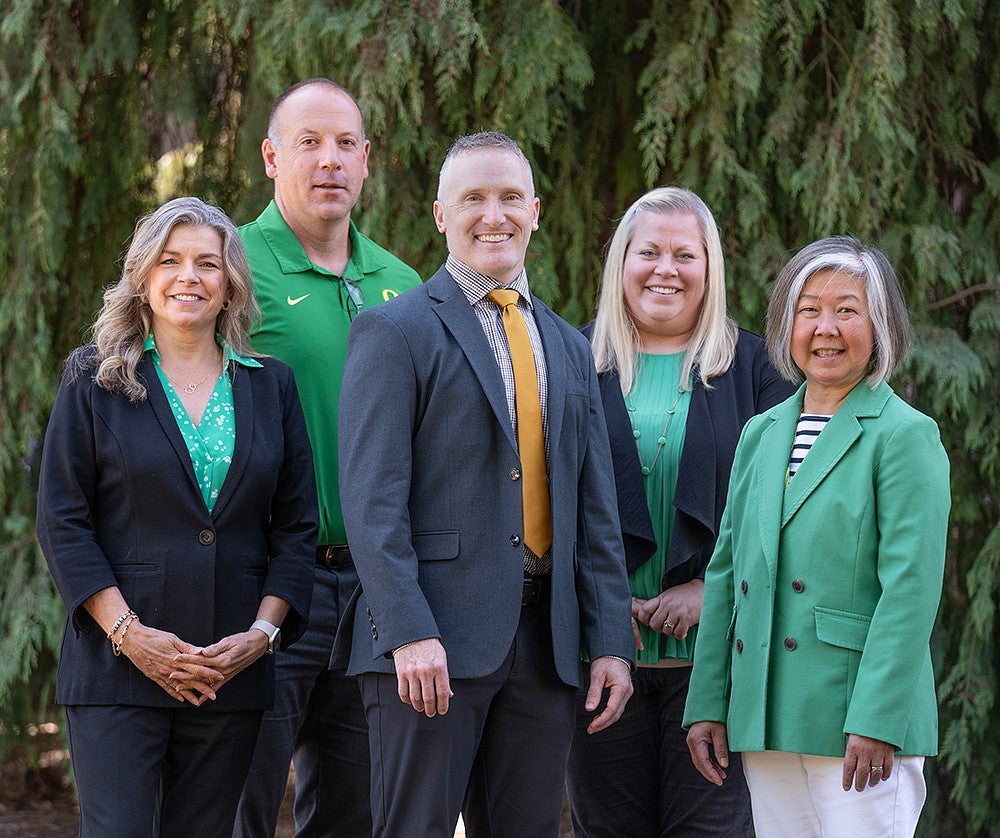 2022-2023 Goals and Guiding Principles
The division organized its work, projects, and priorities to responsively serve goals and guiding principles through streamlined delivery of expertise and core competencies.
Differentiate Our Brand
Elevate Reputation
Educate the Public
Engage Alumni
Motivate Donors
Attract and Retain Top Students, Faculty, and Staff
Optimize the UO's reputation and image
Develop a well-defined, compelling, and differentiated brand
Deliver consistent, effective, and integrated messaging and storytelling
Partner across the university to foster delivery of the brand experience
Featured Milestone: 19th President Announcement
Featured Work: Mighty Oregon
In 2022, university leadership identified a series of strategic priorities for the institution. At the start of 2023, University Communications published the "Mighty Oregon" digital report showcasing how the UO is tackling nine key challenges.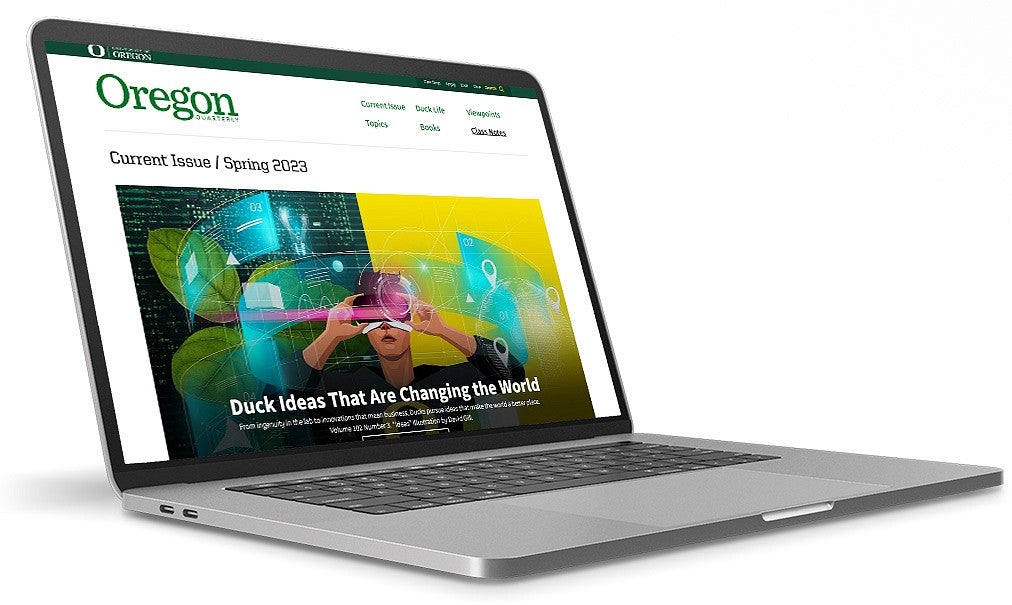 Launched: Oregon Quarterly Website
In April 2023, Oregon Quarterly turned a new page in its 104-year history, going live with a new website and digital-only presence.
2022-2023 Standout Stats
 
1.5M
Engagements across institutional social media channels
75,000+
Views of the Heart of Tracktown documentary
17
New hires or promotions in university communications