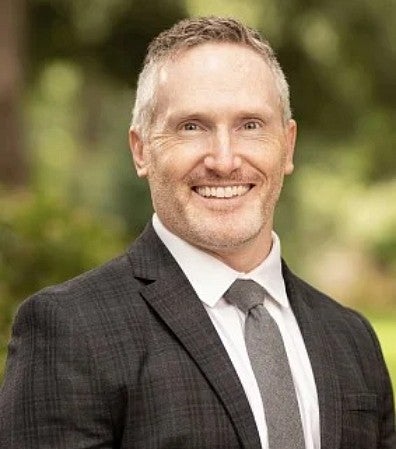 Keith Frazee, PhD, Interim Vice President (Associate Vice President and Chief of Staff)
Keith Frazee leads the day-to-day management of the division of University Communications. He serves as a thought leader and as the principal advisor to the vice president on strategic decisions, and he oversees the areas of personnel, budget, issues management, planning and innovation, and cultivating and maintaining strong professional relationships with key partners across the university. Keith provides effective leadership and organization for the various scaffolded committees and work groups within the division. 
He has 18 years of professional experience in higher education administration, with the majority of his career dedicated to student services and enrollment management. He transitioned to University Communications in 2022 from the division of Student Success and Enrollment Management (SSEM). He holds a bachelor's degree in secondary education from Baylor University, a master's degree in educational leadership and policy analysis from the University of Missouri, and a PhD in educational leadership from the University of Oregon.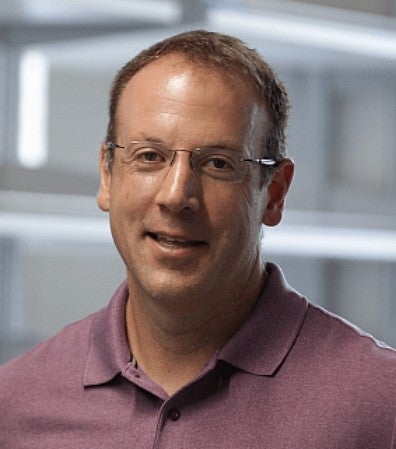 Zack Barnett, Assistant Vice President for Digital Strategy and Communications Initiatives
Zack Barnett leads the digital team in University Communications, overseeing a talented group of web developers, web designers, content experts, and writers. The Digital Strategy team supports more than 80 university websites including primary sites for schools and colleges. During his 16 years at the UO, he has led communications for transformative efforts, created the web communications team, and played key roles in issues and crisis management. From 2016 until 2022, he served as the chief communications strategist for the Phil and Penny Knight Campus for Accelerating Scientific Impact. Over the past 15 months, he worked closely with university leadership on communications for strategic priorities, including the launch of the Ballmer Institute for Children's Behavioral Health; the UO's role in hosting the World Athletic Championships, which garnered more than 1 billion global viewers; and the launch of the Home Flight Scholars program. Zack served as a Peace Corps volunteer in Ukraine from 2002 to 2004. He holds a master's degree in narrative journalism from the UO School of Journalism and Communication and a bachelor's degree in literature and communications from Pacific University.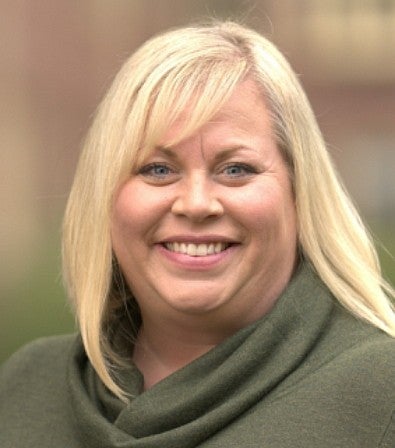 Lauren Miller Stanfield, Assistant Vice President for Marketing and Brand Strategy
Lauren Miller Stanfield provides leadership for University Communications and our campus community on all things branding and marketing. She and her team provide strategy, resources, and leadership to create print collateral, digital media, visual assets, merchandise, and more to amplify and manage our University of Oregon brand. Lauren is a transplant from Iowa and earned her bachelor's in art education with an emphasis in photography from the University of Northern Iowa. Prior to joining our team, Lauren worked in enrollment management and student life. She enjoys mentoring professional staff while helping them discover their professional passions and strengths and the intersectionality of their identities and lived experiences. Lauren is an avid pie baker, hiker, extreme coffee drinker, and movie-goer when she has time.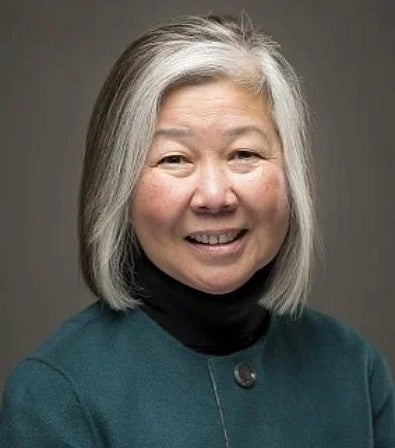 Thuy Tran, PhD, Assistant Vice President for Integrated Communications 
Thuy Tran leads a team that works to advance the institution's mission by aligning communications strategies and resources across campus academic and administrative units, and by expanding public awareness of the university's research and academic excellence through media relations. In this leadership position, she helps to elevate external perceptions, strengthen relationships with stakeholders, and support efforts to achieve the University of Oregon's strategic goals. 
Thuy has a proven track record of effective relationship-building among and across university units. She brings broad and deep professional experience, including a 28-year career that spans education, research, government, and the corporate sectors. She holds dual Bachelor of Arts degrees in Chemistry and French from Williams College, a Master of Business Administration with a specialty in Marketing from Washington State University, and a PhD in Chemistry from the University of Hawaii.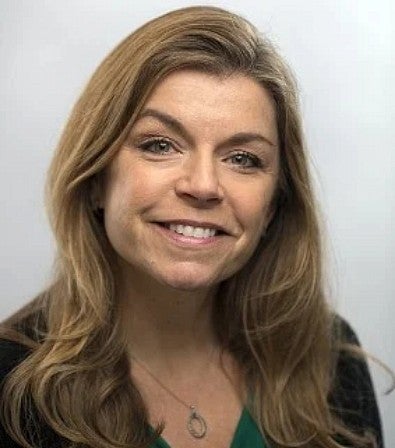 Jennifer Winters, Assistant Vice President for Internal and Executive Communications
Jennifer Winters is the assistant vice president for internal and executive communications at the University of Oregon. She joined the UO in 2013. Jennifer manages University Communications' internal and executive storytelling and communication strategy, sharing university news and information with internal audiences and key stakeholders in support of the university's priorities. These channels include Around the O Workplace, faculty and staff newsletters, administrative digital content, and university reports. Jennifer also oversees communications for the Office of the President, Office of the Provost and UO Board of Trustees. Prior to joining the UO, she worked in television news for more than 20 years as an anchor, reporter, producers and news director. She's earned numerous awards for her work in public relations, marketing, and journalism. Jennifer graduated from the University of Washington with a BA in broadcast journalism communications and has earned her Accreditation in Public Relations (APR).
Debbie Williamson, Communications Manager, Jordan Schnitzer Museum of Art, co-chair
Charlie Litchfield, Director of Creative Services, co-chair
Ed Dorsch, Senior Associate Director, Development Communications
Laura Bottem, Operations Manager
Lesli Larson, Director of Content Strategy
Krystin VanderMeer, Digital Communications Coordinator
Professional Development Committee
Kirstin Hierholzer, Director of Innovation and Development (Lead)
Chris Larsen, Videographer and Photographer
Griffin Torrey, Graphic Designer
Jennifer Archer, Communications Administrative Assistant
Lesli Larson, Director of Content Strategy
Abigail Erwin, Executive Assistant to the Associate Vice President and Chief of Staff
Ed Parker, Web Developer