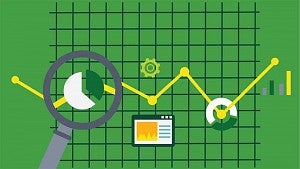 If you run into a problem, have questions about how something works, or have questions about functionality that is not covered, email webservices@uoregon.edu to ask for assistance.
---
Your Drupal website managed by University Communications contains a Google Analytics tracking code. We either use your previous GA code, if you had one, or assign a new GA code if your previous site didn't have one.
You can use Google Analytics to help you understand your users and better evaluate your website, email, and social media performance.
Getting Access
If you would like access to your Google Analytics data and don't already have permissions, have your site owner email webservices@uoregon.edu and send the website you should be granted analytics access to and the G-mail account (xxxx@gmail.com) you would like to see added to the analytics account.
Logging In
Once you have permissions for your Google Analytics account, you can log in at https://analytics.google.com and/or download the apps from Google Play (Android) or the App Store (iOS).
Google Play (Android) App Store (iOS)
Using Google Analytics
We have provided some introductory information for interpreting your basic analytics data in "Analytics and Existing Data." We have also provided basic information on using UTM codes for better data tracking in "What are UTM codes and how do I use them?"
Analytics and Existing Data  UTM Codes
For additional information on using Google analytics, check out Google Analytics Academy and sign up for one of their online courses, or refer to the Google Analytics Help Center.