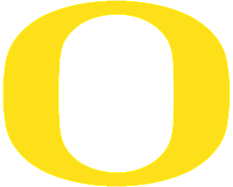 We elevate the University of Oregon's local relevance, national competitiveness, and global recognition by creating and implementing cohesive, integrated, targeted, and proactive branding, marketing, communications, and media relations efforts.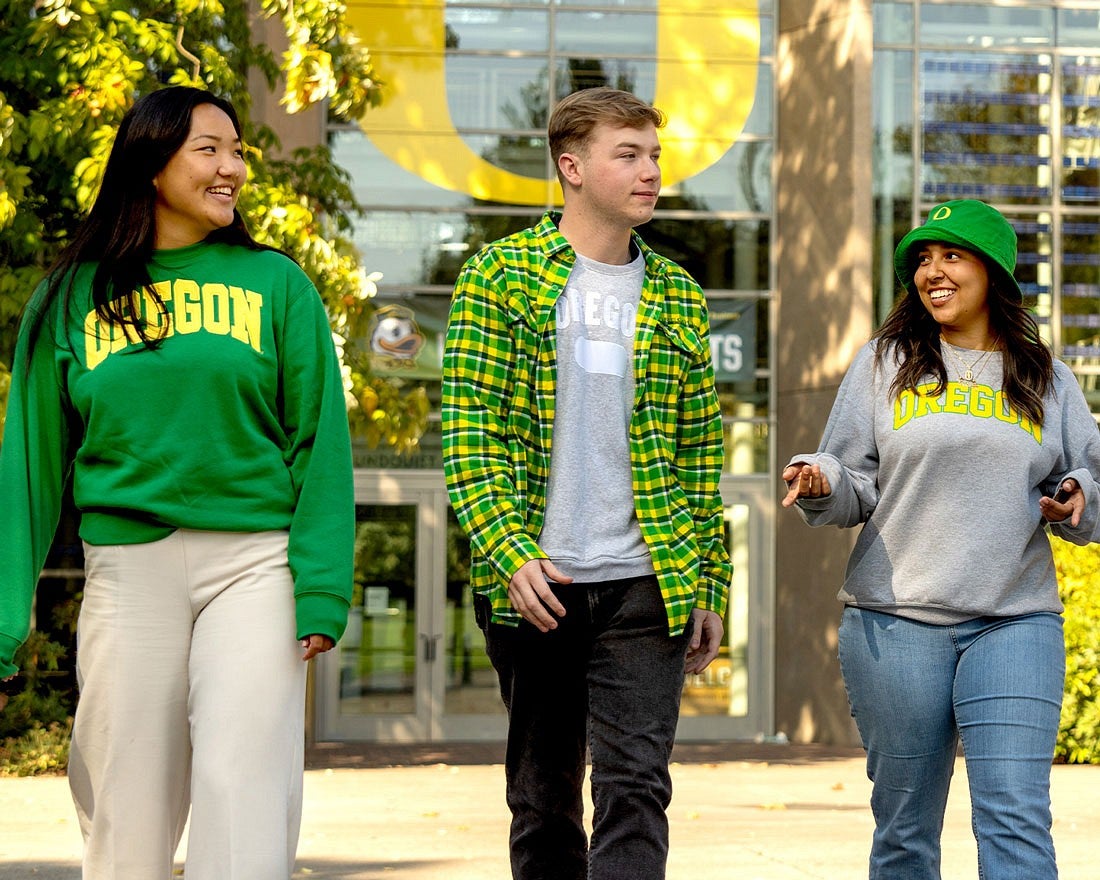 Oregon Brand Guide
Whether you are a faculty member, student, staff member, or external partner, the Oregon Brand Guide will help you put one of the most recognizable college brands in the nation to work. The guide empowers you with the knowledge and tools necessary to maintain consistency, uphold policy, and build our visual identity across all university communications.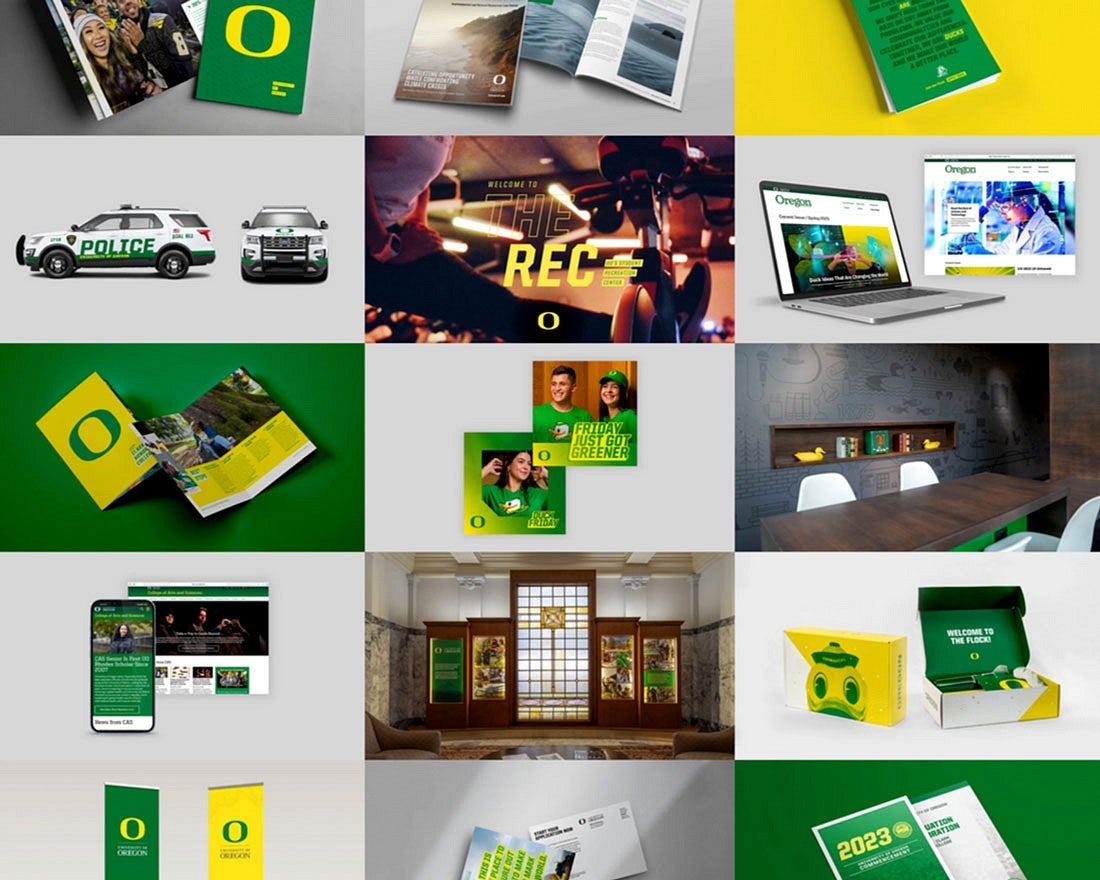 Showcasing Creative Excellence
Discover some of the ways team members in University Communications and our communication partners across our campuses execute on the brand and create unique solutions to amplify the university's mission.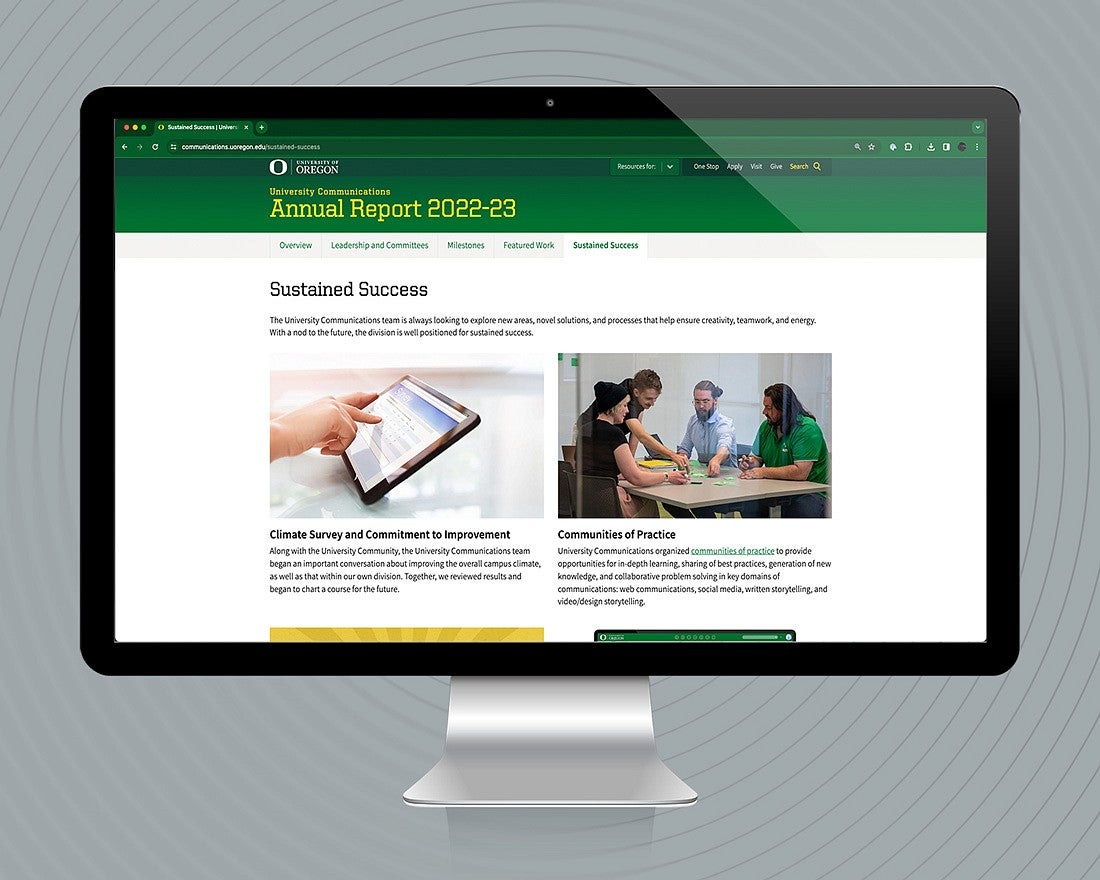 Creating a Robust Foundation
As communicators across campus, we have created a robust foundation for the future and made incredible strides in service to our goals and guiding principles. Explore the successes of the past year and look forward with us in the University Communications Annual Report.