Social media is where we tell our story in real time. It extends the reach of our news and storytelling platforms, allowing us to distribute timely information to the broadest possible audience. It's the crossroads where our brand meets our audience, where members and prospective members of the UO community can come together, explore passions, share experiences, ask questions, and put new discoveries into action. 
Social Media Channels
We know our audience doesn't live on just one platform. When posting on social media, we always keep in mind the interplay between different platforms and related sites. We view the whole of these channels as our media ecosphere.
The university's social media handle, @UOregon, has a presence on several prominent platforms. These will change as the social media landscape evolves. Each channel has its own rules of engagement, functions, formats, and communities. Understanding these nuances is essential to maintaining a consistent voice across channels.
Using Social Media Brand Assets
Just as the UO promotes its image through protection of its brand, so do social media platforms. Respect brand standards for the use of social media icons, badges, and logos. Altering them violates the intellectual property of these brands and may also dilute users' recognition of known icons. For example, never change the signature Facebook badge color to green and yellow or replace the Twitter bird with a duck.
Following are links to guidelines and asset downloads for some of the most popular social media brands.
Social Media Icons
When creating a social media icon for your department or unit, follow the UO Brand and Style Guide. If you need specific guidance, contact uobrand@uoregon.edu.
NOTE: The yellow "O" on green background is used for the main University of Oregon accounts managed by University Communications.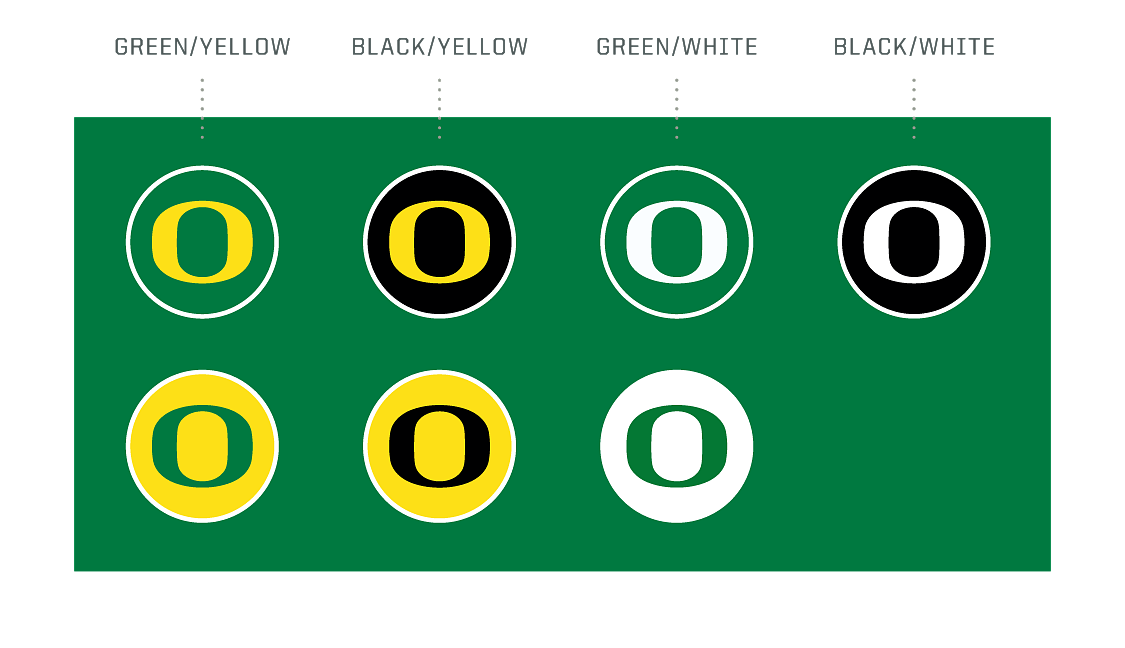 Log in and Download Social Media Icons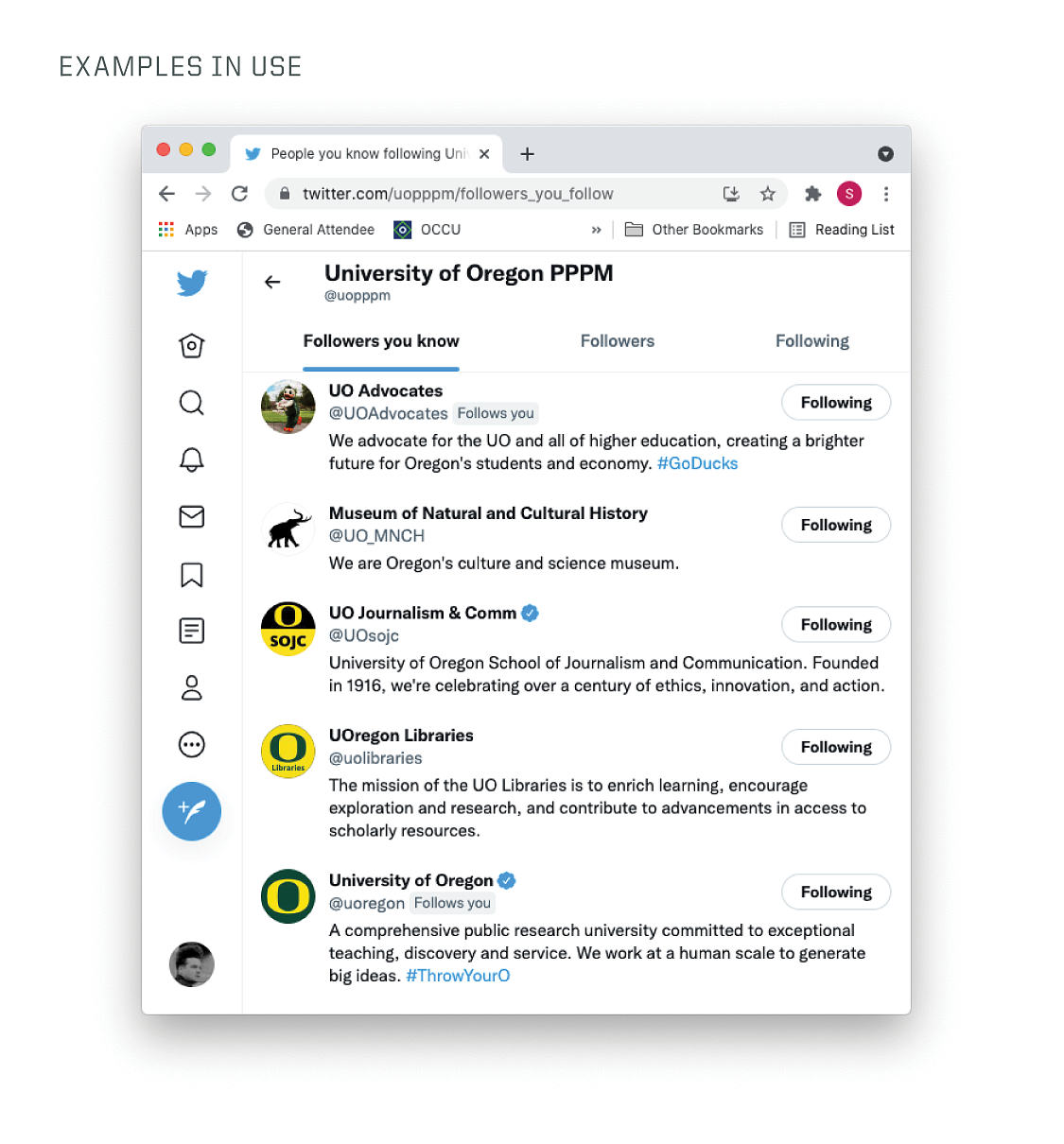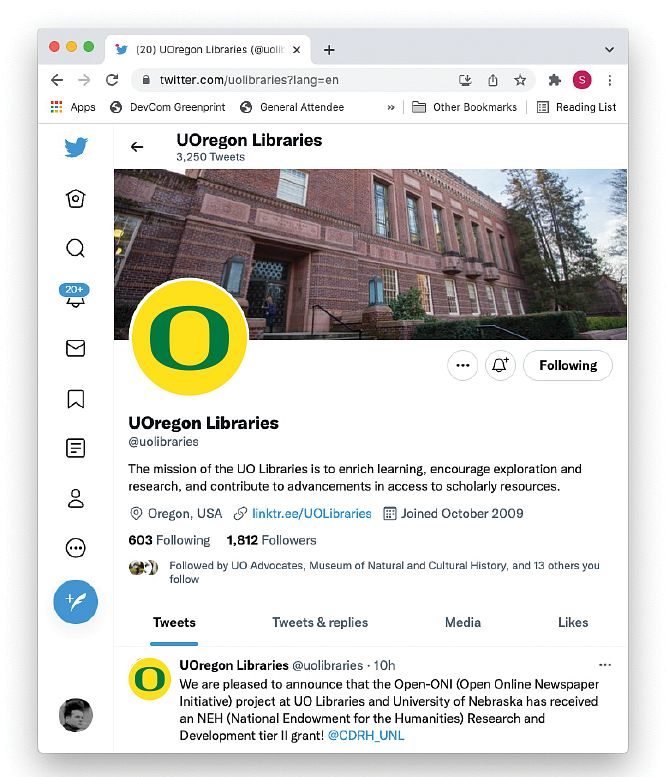 Guidelines and Best Practices
The University of Oregon encourages its units to explore social media and decide whether running a social media property is right for them. Social media can be a great way to connect and engage with important audiences, including prospective and current students, staff, faculty, alumni, and fans. But starting a social media account requires regular supervision, care, and maintenance.
The minimum requirements for launching a UO subaccount include:
At least one dedicated professional staff member (not a student worker) has social media as part of their job description or daily job duties.
Social media is part of the unit's strategic communication plan.
The unit maintains active social media accounts that post at least three times a week.
Social media is used to meet institutional priorities (recruitment, retention, enrollment, diversity, and presidential initiatives).
The unit has a demonstrable need for social media to help manage media mentions, crisis communications, and advertising.