University of Oregon marks are for the exclusive use of internal parties to promote the goals and purposes of the university. These marks cannot replace the primary logo and each mark has usage guidelines. Some exceptions can be made, but only by UO Marketing and Brand Strategy. The university maintains a policy for the purpose of establishing guidelines and regulations for the use of the University Seal, the Oregon Duck, and the logo, and other related brand and trademarked information. Please review the policy prior to the use of these marks and review the words that are trademarked my the university. One-time exceptions can be granted in writing on a case-by-case basis in consideration of University Communications goals. UO Marketing and Brand Strategy team aims to maintain consistent enforcement with professional use of our trademarks to promote and protect the university image and reputation.
In addition to our primary logo, the University of Oregon has several marks that support the overall brand:
Note: The trademark (™) and registered symbols (®) are integral to the university marks and primary logo. When enlarging any UO marks for print, products, or banners, the registered symbol should not be larger than a quarter inch. This might require a manual adjustment.
---
The Great Seal
Use of the university seal is restricted to official university documents (such as diplomas, certificates, and commencement programs) and presidential documents (such as inauguration and event invitations). The seal should not be screened, cropped, or altered in any way. Anyone wishing to use this mark for any other purposes must have written permission from UO Marketing and Brand Strategy. For a one-time request, email uobrand@uoregon.edu.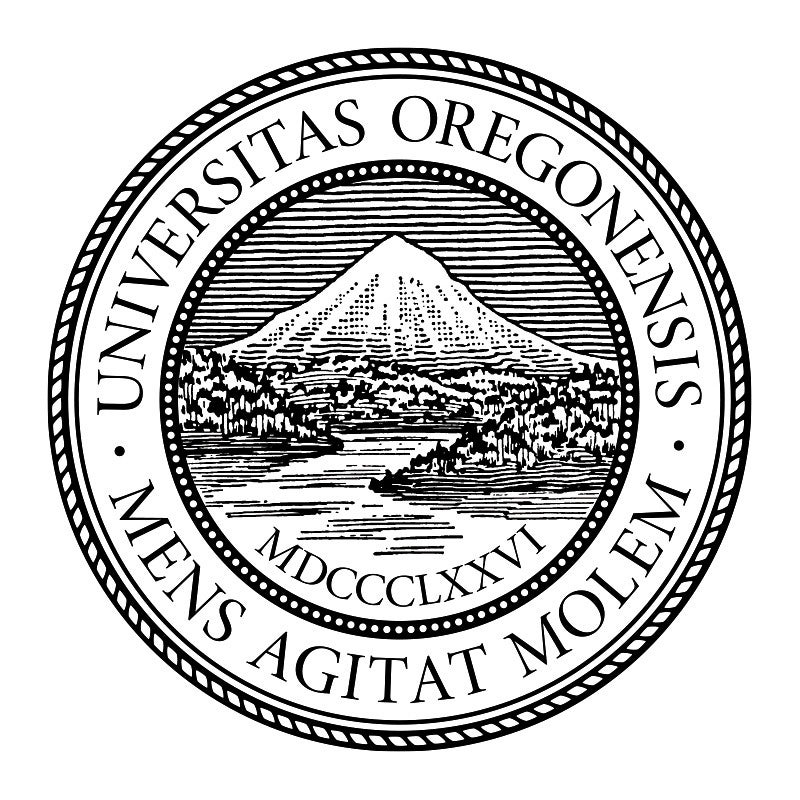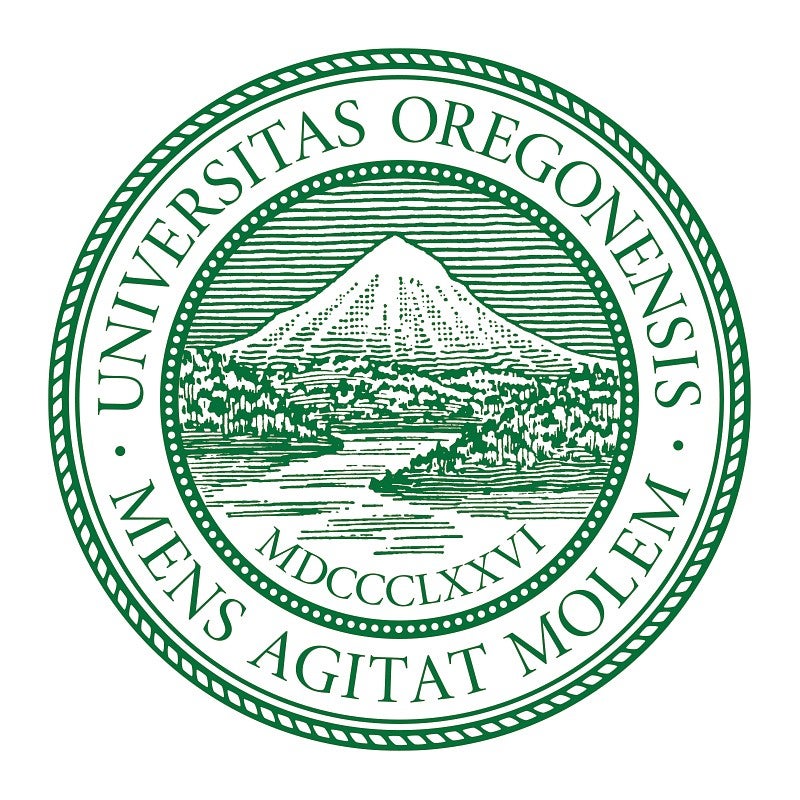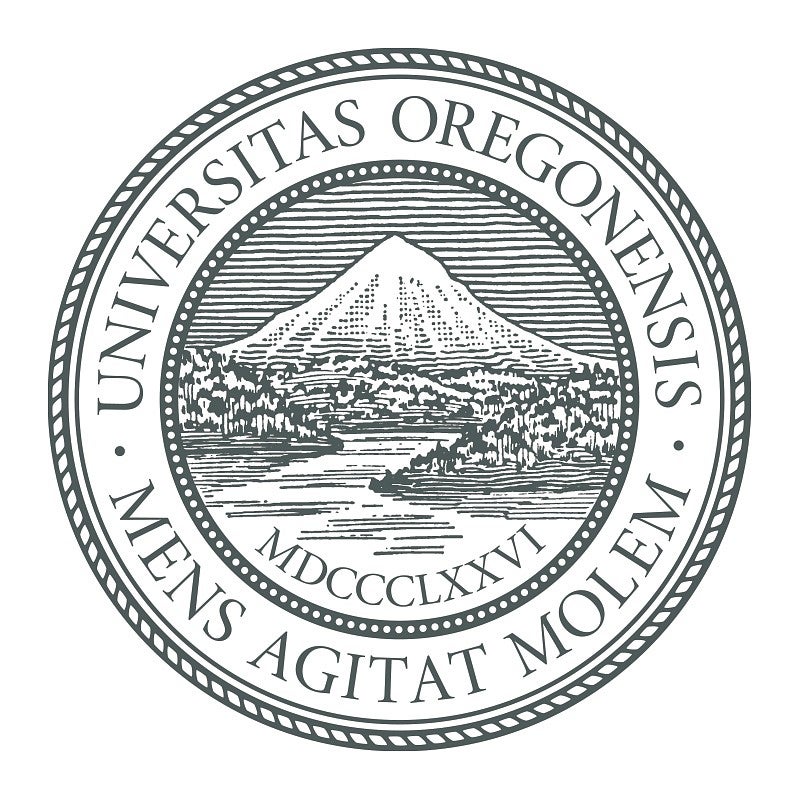 ---
Mascot Mark and Duck Illustrations
The Oregon Duck is one of the nation's most beloved mascots. We use the mascot mark when we want to express pride in the UO community, let out our "inner Duck," and have a little fun with the brand. The mascot mark can add character to your design but should never replace the primary logo or signature.
The Oregon Duck is copyrighted and licensed to the university under a special agreement and exceptional care must be taken when using this mark. Do not alter the mascot mark or use other versions; those versions are reserved for UO Athletics and licensed merchandise.
Cartoon versions or caricatures of our mascot duck are prohibited unless one-time permission has been granted by UO Marketing and Brand Strategy. It's also not permissible to alter the Duck mascot mark to be doing things or holding or wearing items. This protects the integrity of the Duck image and avoids brand and style confusion. Where possible, use photos of the Duck instead.
Do not refer to the Duck as "Puddles."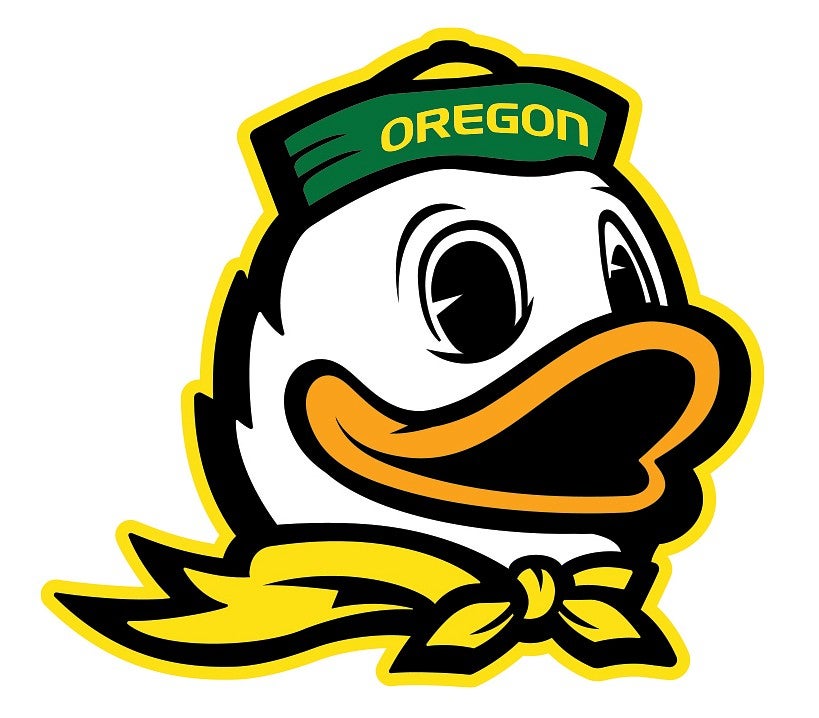 The mascot mark can only be used in the color variations below. Backgrounds are for illustration purposes only; the mark should not be put in a square background.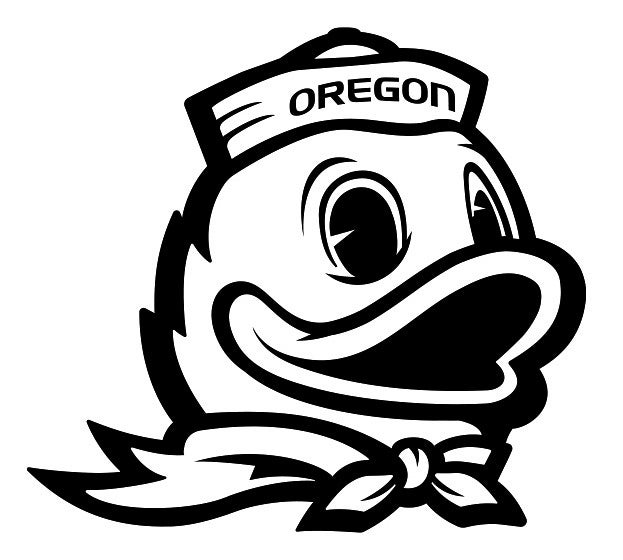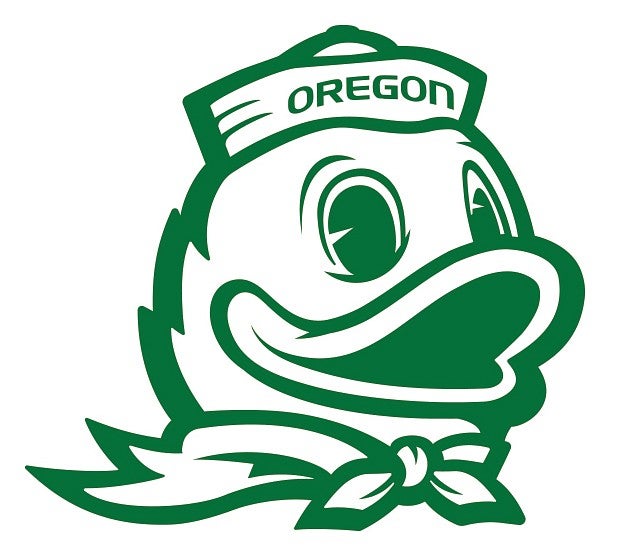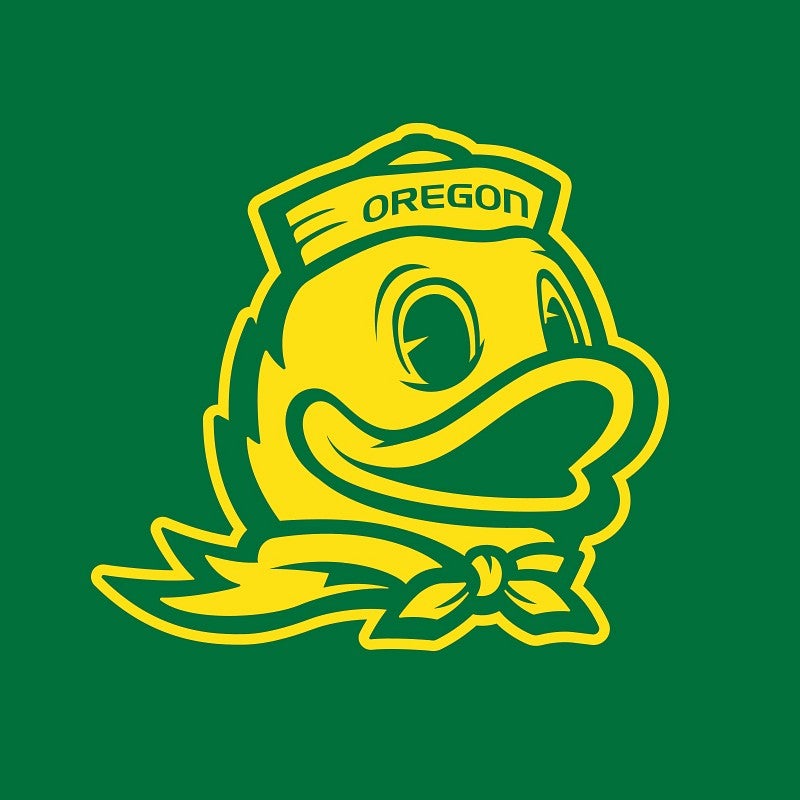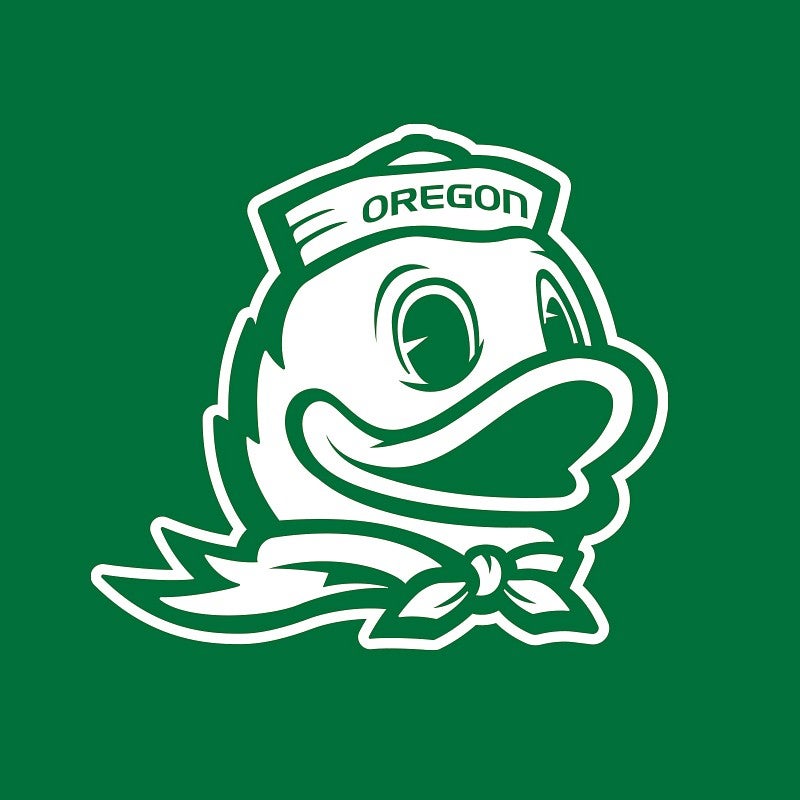 Note: Unlike the full-color, black, and green versions, the yellow and white versions of the mascot mark have been reworked to appear correctly on dark backgrounds. Do not recolor artwork.
---
Webfoot Mark
The webfoot mark—a playful element that adds to a design—can be used in communication materials but not in place of the primary logo or signature. Recommended color variations and sample configurations are shown below. Do not alter the webfoot mark, fill with patterns or images, or use other versions than the ones listed below. The line stroke weight on the webfoot mark should be set to .75 and scale approrpriately.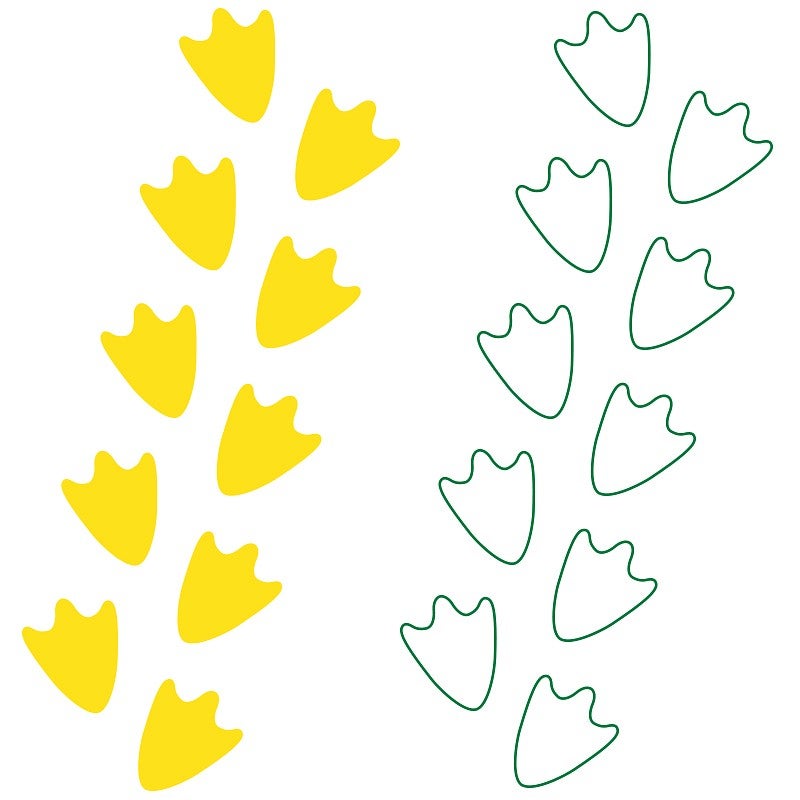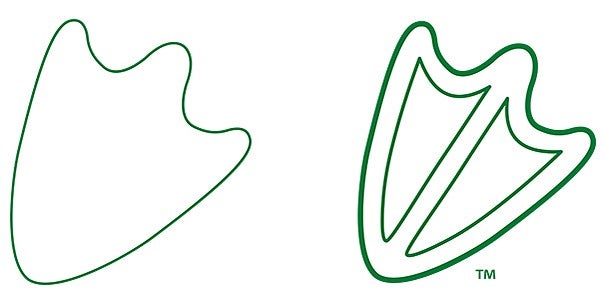 ---
Athletic Marks
Oregon athletics are a vital part of our university culture and our brand's reputation. Several marks are reserved exclusively for UO Athletics and licensed merchandise, subject to their own standards.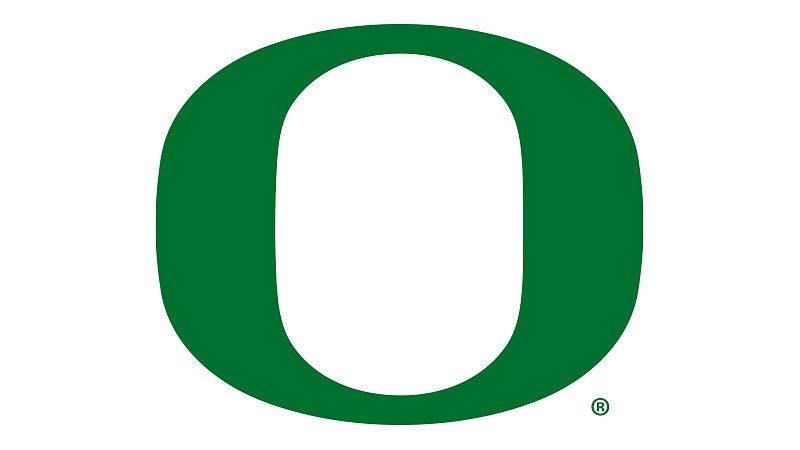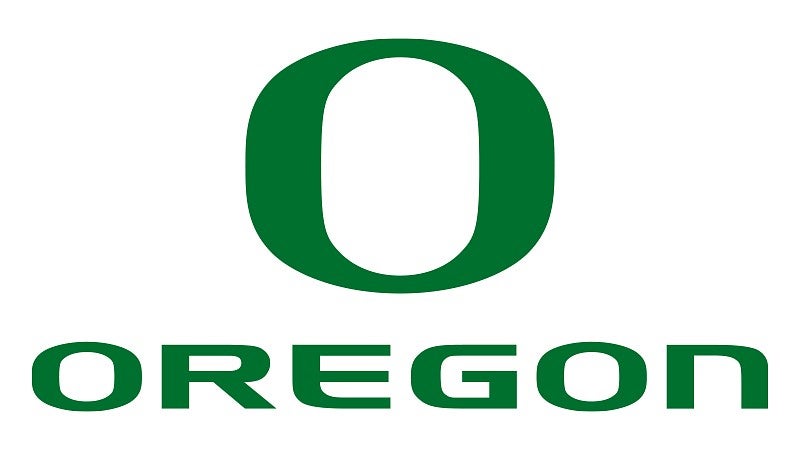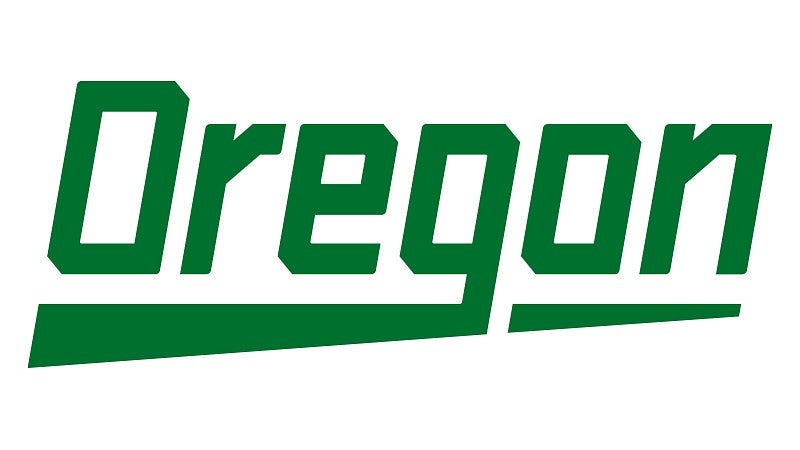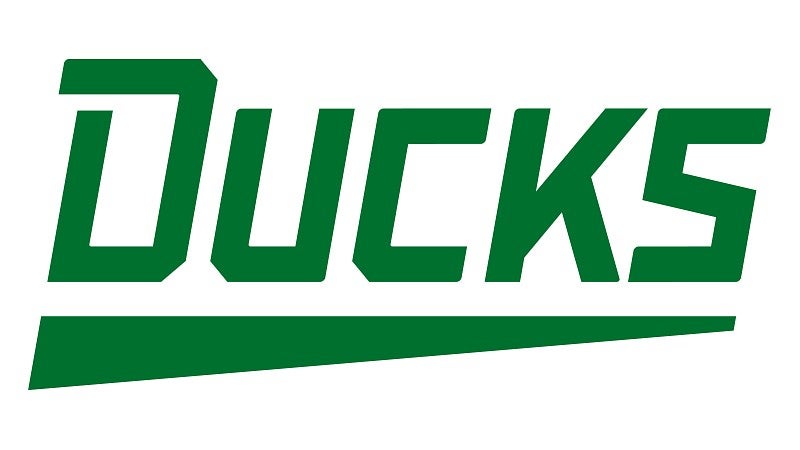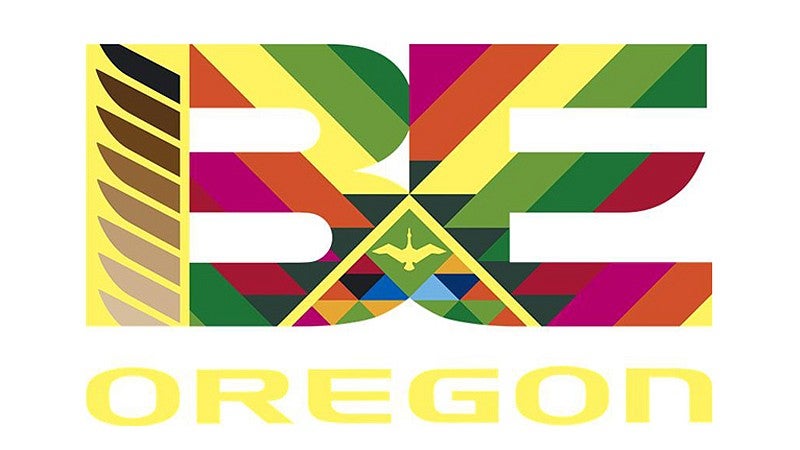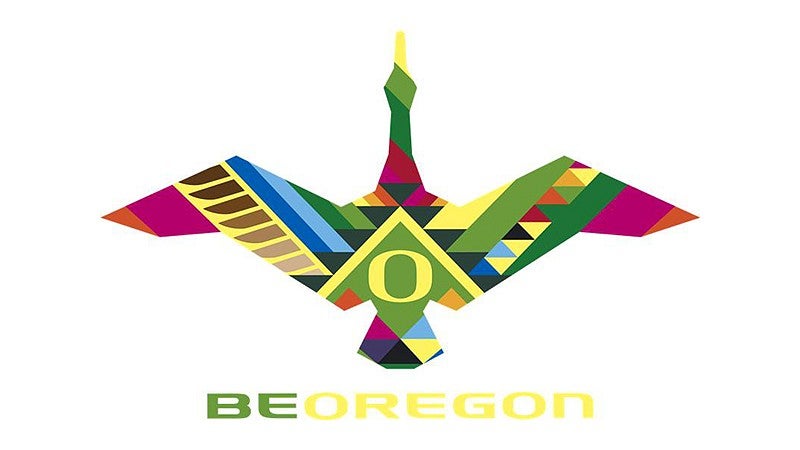 ---
Interlocking UO
The Interlocking UO served as the university primary logo prior to our current primary logo. The mark is utilized in retail on apparel, headwear, footwear, and hard goods. Recommended color variations are shown below. Do not alter the Interlocking UO or use other versions without prior approval from UO Marketing and Brand Strategy. The Interlocking UO should not be used on commencement merchandise. The interlocking UO logo should not be placed in a color box, the backgrounds below are for illustration purposes only.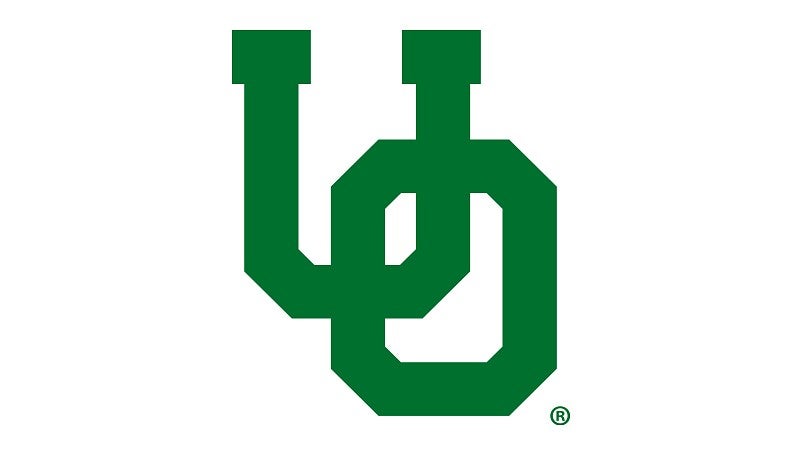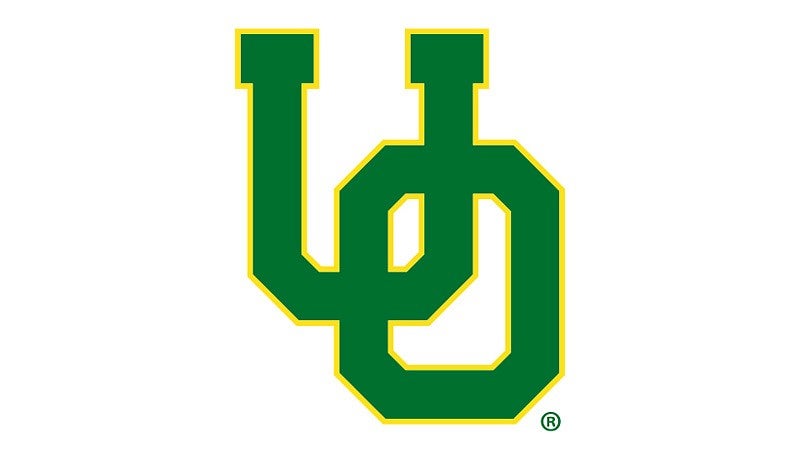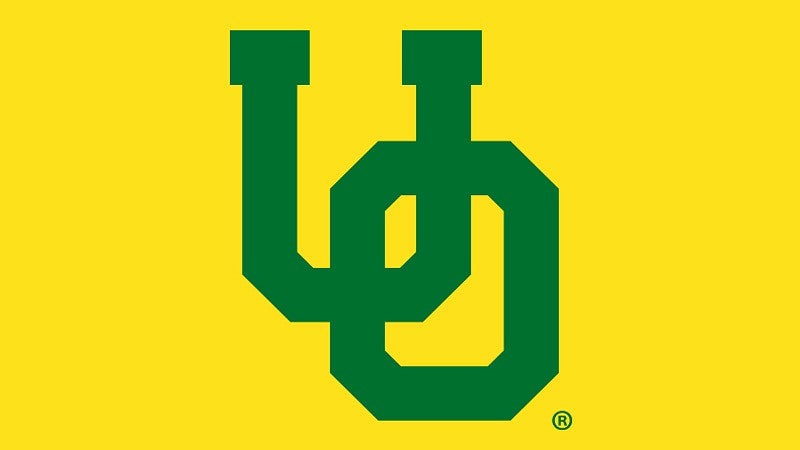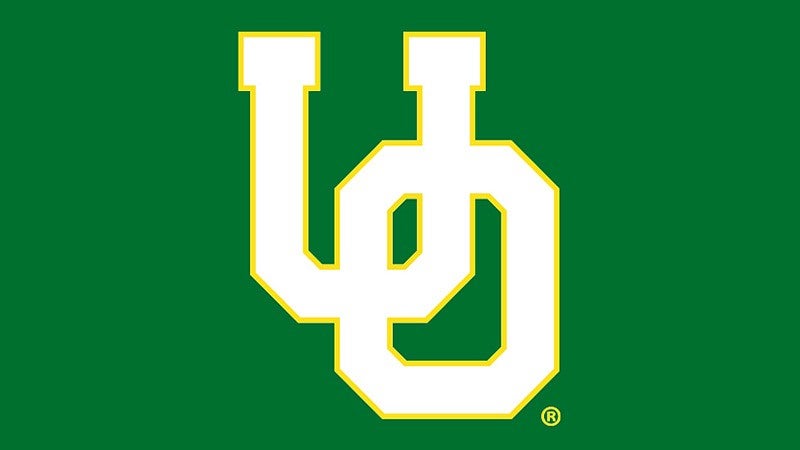 ---
Specialty Marks
Preexisting "sub brands" are rare exceptions to logo policy. There are allowances for units with a preexisting marketing effort built around a nonstandard mark. These marks are subject to their own standards of use; and creation or implementation of any specialty marks may only be done with approval from UO Marketing and Brand Strategy. Care will be taken to create style guides for these marks and document the intended use. These sub brand marks will be reviewed regularly and departments or units may be asked to accommodate changes to ensure alignment with the visual brand (e.g. color changes or graphical styles).
UO Alumni Association

UO Foundation

Webfoot Warriors ROTC