Getting started with social media management or interested in starting a new account? This page provides an overview of considerations before starting a new account and a couple action steps to take before you start managing social media for the UO and/or start a new social media account for a UO department, program, or unit.
Things to Consider Before Starting an Account
Business objectives and goals
What do you want to accomplish and why?
To be effective, social media needs to have a clear goal and business purpose that aligns with the goals and purpose of the department, program, or unit. Examples can include branding and affinity building, reputation building, and marketing.
If you are looking to use social media just to promote events or applications, we encourage you to consider other marketing channels that will be more appropriate and less demanding than dedicated social media accounts.
Audience
Who are you trying to reach?
Clearly defining your target audience will help inform your content development and engagement strategies for your social media account(s). This can also help determine which platform(s) would be best for connecting with your target audience.
Keep in mind that social media is inherently relational. It is a two-way medium for communication and allows the university to build relationships with all parts of our community. When thinking about your audience, consider how you will be developing connections and conversations with these users, not just pushing content at them.
Resources
Do you have the resources to launch and maintain an account?
Resources for starting a new social media account, building a following, and maintaining the account through the complexities of community management should be considered before starting a new account. Each university account needs to have at least one, but preferably two, full-time UO employees (not including GEs or student employees) who are responsible for the account. This includes maintaining and updating passwords for the account, overseeing regular content development and publishing, and moderating and responding to comments and direct messages (see the Strategy, Practices, and Guidelines section for more information).
Social media also lends itself to visual communications. Consider if you have the time, tools, and resources to effectively create visual content that will engage your audience and align with university brand standards (see Our Brand, Visual Identity, and Marks and Logos for details).
Communication Strategy
How does social media play a role in our department, program, or unit's communication strategy?
In addition to the university's communication strategy, many of the UO schools, colleges, and divisions have their own strategic communications plans that support the university's strategy while highlighting their unique strengths. Before starting a new account, connect with the communications point of contact for your school, college, or department to see how social media fits into the strategic communications plan and how a new social media account would support or duplicate current efforts.
Existing Accounts
Are there existing university social media accounts you could work with to accomplish your goal(s) without starting a new account?
Starting a new account and building a following can take a lot of time. However, communicators across campus have been doing this work for years to create a strong social media presence for the university and various offices across the institution. Consider if there are existing accounts that are connecting with your target audience and sharing similar content that could help support your communication goal(s).
---
Next Steps
After considering the above, please complete the following action steps before starting your new social media account:
Contact the communications lead for your school, college, or division
Reach out to the communications lead (i.e. communications director for a school, college, or division) to discuss starting the new account and the considerations above.
 
Contact the UO social media team for training
As a public institution, we have specific guidelines all social media accounts representing the university and its affiliates must follow. Contact our team to set up a time for us to go over our social media guidelines and branding standards with you.
Questions?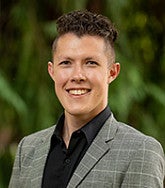 Jesse Summers
Director of Social Media and Brand Strategy
summers5@uoregon.edu
541-346-0402