Photography and videography are the key tools for conveying the University of Oregon brand. They capture the UO experience and connect with people in ways that words can't. Rooted in a sense of place and authenticity, we show—not just tell—our story through imagery that showcases the vibrancy and diversity of our community.
Style Philosophy
We use photography and videography to illustrate the characteristics and qualities of our brand. The images used in our marketing initiatives should best represent the UO's incredible setting as well as the rich sense of belonging found within our community.
Video production is a powerful tool we use to support the marketing initiatives of the UO in alignment with the tone and voice of our brand. The visual style and approach can be described as artful, honest, and engaging.
Natural light is a key element of our photography and videography.
Act natural: Aim for a mix of candid and camera-aware images.
Choose unexpected and interesting angles.
Use dynamic colors and contrast.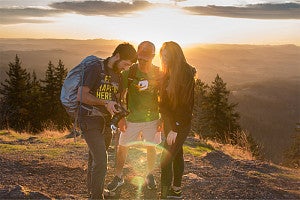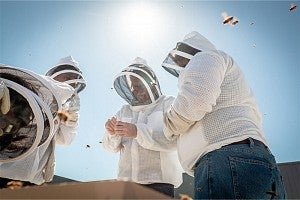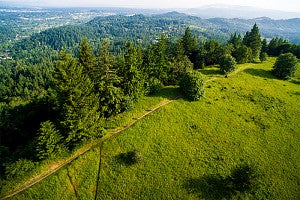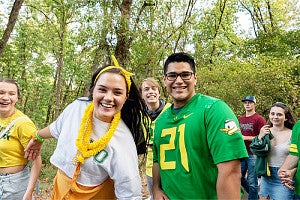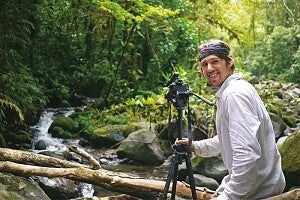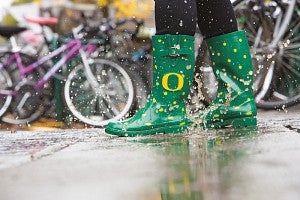 ---
Looking for campus-related images?
UO campus community members may access ResourceSpace, an online university photo repository for use on university-related projects. 
---
Photo Editing Guidelines
As technology has made it easier to remove, add or move elements in a photograph, it is important to caution that changing content, even slightly, conflicts with the University of Oregon's value of authenticity and jeopardizes the trust of our audience.
The following is the University Communications' policy related to the creation and use of photographs:
Alteration of a photograph that misleads, confuses or otherwise misrepresents its accuracy is strictly prohibited.
Enhancing the technical quality of a photograph is acceptable, but changing the meaning is not.
---
Logo and Branded Video Outro
All videos produced by the University of Oregon must begin and/or end with our logo and wordmark.
Primary Signature — Horizontal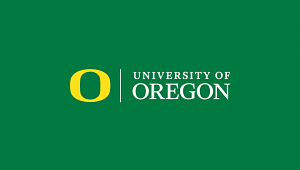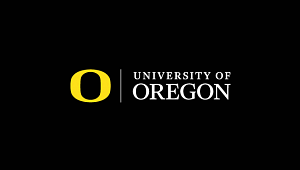 Photography Rooted in Nature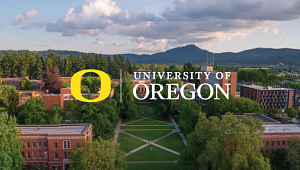 When placing the outro over video footage be mindful of the color, contrast, and motion of the video clip you select so that the signature is the most readable.
Primary Signature — Stacked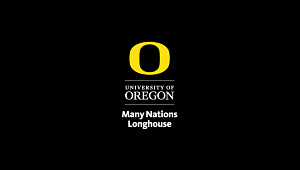 A stacked signature including department name can be used for videos focusing on a specific program, academic unit, school, or college.
---
Video Production Guidelines
Guidelines regarding film and video production as well as coordination of permits, public safety protocols, and licensing are handled through the university's Brand Management and Trademark Licensing. Please contact uobrand@uoregon.edu directly if you do not find the information you need in our guidelines below.